Some 2020 day-of information
CASE PICK UP OVERVIEW:
First we ask that you sign up for a time slot for through our SignUpGenius Link (please arrive during your half hour allotted time slot). Sign Up ends two days before event. IF YOU DID NOT GET A CHANCE TO SIGN UP FOR A TIME SLOT, THAT IS FINE. PLEASE ARRIVE BETWEEN 2pm and 5pm.  YOU MUST PICK UP YOUR CASE ON SATURDAY, OCTOBER 3rd BETWEEN 10AM AND 5PM  Click here for SignUpGenius form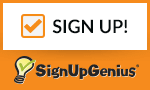 Next, find (and print out) your tickets — the tickets came to you as an email from etix — search your inbox (and spam folder for etix).  If you still can't find them see instructions in ticket section below.
On the day of pick up you will be directed to drive into the Brewfest site – 600 S. Broad Street.
Special COVID-19 Protocols: 
We want to keep this process as safe as possible. There will be THREE check points, please follow the instructions below for each. Please keep your vehicle windows up during the "check points".  Please stay in your car during the entire process. Please put your vehicle in PARK at each of these stops: 
ID CHECK – HOLD YOU ID (DRIVERS LICENSE) UP TO YOUR DRIVER SIDE WINDOW (do not roll down your window)
TICKET SCAN – HOLD YOUR TICKET PRINTOUTS OR SMART PHONE UP TO YOUR CAR WINDOW— we will do our best to scan your tickets through the window, please keep your window up.  If for some reason we have to take your ticket, please put on a mask, roll down your window and pass tickets to a volunteer
CASE LOADING – A VOLUNTEER WILL INDICATE WHEN YOU SHOULD OPEN YOUR DOOR OR TRUNK 
MORE DETAILS BELOW:
First you must show your ID (the person picking up the cases must be 21 years old or older) and then we will scan your tickets. As long as you have the tickets to be scanned, you may pick up on behalf of another ticket holder. The original ticket purchaser need not be present (tickets are fully transferable).
Once your tickets have been scanned you will be directed to a lane for case pick up. Every effort will be made to make this process a no contact experience – you will stay in your vehicle for the entire pick up. A mask is required during interactions with staff and volunteers.
Entrance:
You MUST have a ticket & proper photo identification to be allowed to enter.
Please enter from the north, approach the entrance from north rather than turning off of South Street onto Broad.
The driver/ticket holder needs to be 21 year old or older
The pick up is a rain or shine event.
Doors/gates open at 10 am and close at 5 pm
Once your ticket is scanned, you will directed to a lane for case pick up.
Tickets (locate your email for etixs):
We recommend printing your tickets (they scan faster).  If it is raining, please make sure to keep your ticket dry (tickets are in an email from etix)
If using a mobile device, please make sure it is on the brightest setting.
Tickets are transferable; however tickets are non-refundable.
Can't find you ticket email? Check your spam folder or click link from etix  and go to https://www.etix.com/ticket/resend
MAP OF THE PICK UP SITE: